Táto udalosť už prebehla.
#seozraz webinar with Pavel Ungr: Perfect faceted filtering in eshop approved by heavy-duty SEO 2021
21. septembra 2021 @ 14:00

-

14:45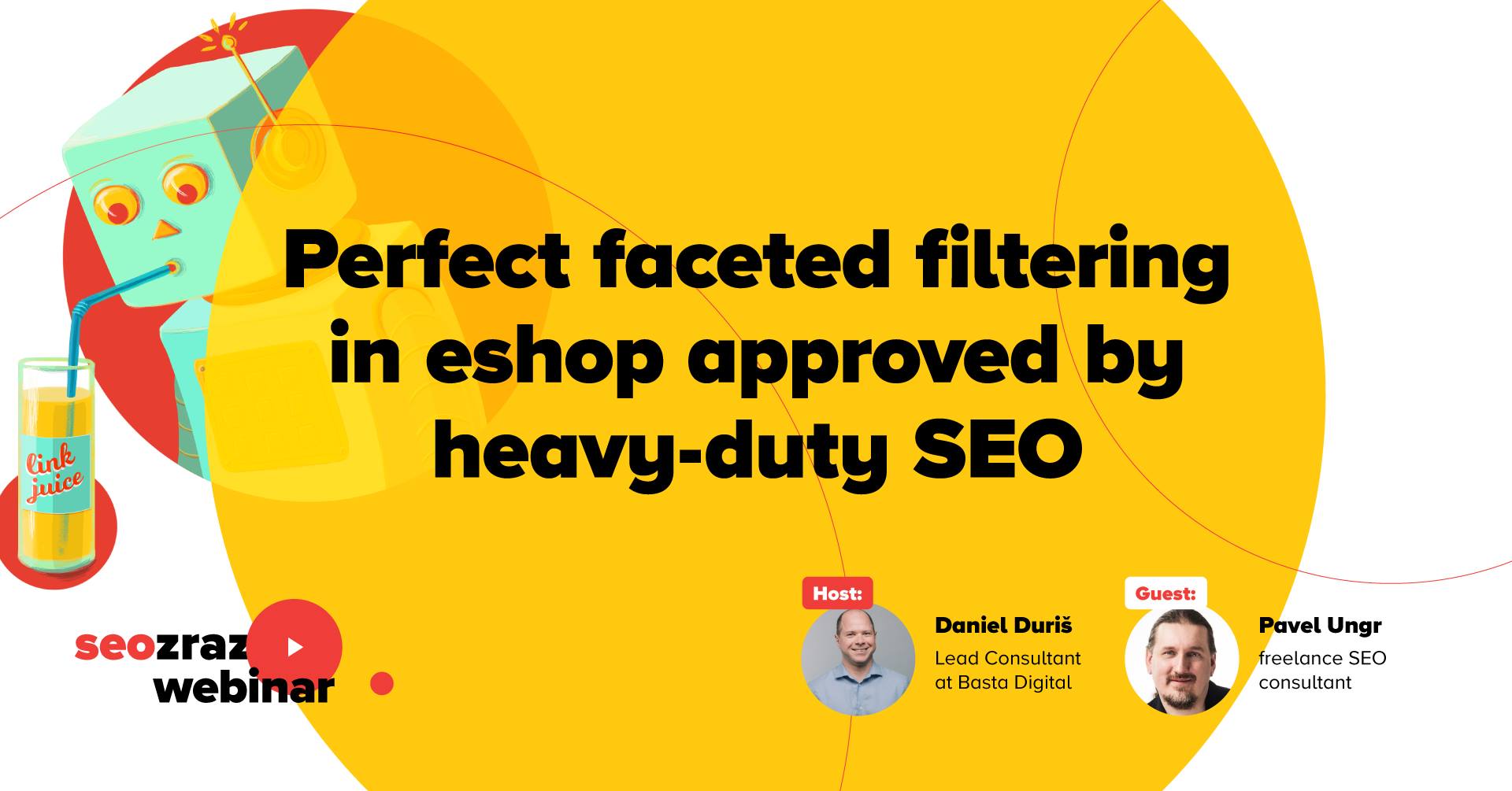 "How not to lose positions in Google, organic traffic and conversions due to poorly designed faceted filtering in your eshop? Most eshops use faceted filtering or faceted navigation. And most of them has designed the faceted filtering the wrong way from the SEO point of view. Let me show you how to design the faceted navigation and not to lose money in the same moment."
Pavel Ungr is like a synonym for SEO in Czech republic. He didn't lose any of his SEO know-how even after he cut his legendary hair. He used to work for biggest Czech marketing agencies Ataxo and H1 since 2009. From 2013 he works as a freelance SEO consultant for high competitive clients from Czech and Slovak republic, Hungary and USA.
🔴 Registration: https://forms.gle/Wzy9epxLqo6NHeQQ7
Zmena programu vyhradená. Uvedené údaje sú len informačné.
Stránka Rýchle.sk nie je organizátorom podujatí.
Obrázky podujatí môžu podliehať autorským právam.