Táto udalosť už prebehla.
Startup Weekend Bratislava 2020
20. marca 2020 @ 16:30

-

22. marca 2020 @ 19:00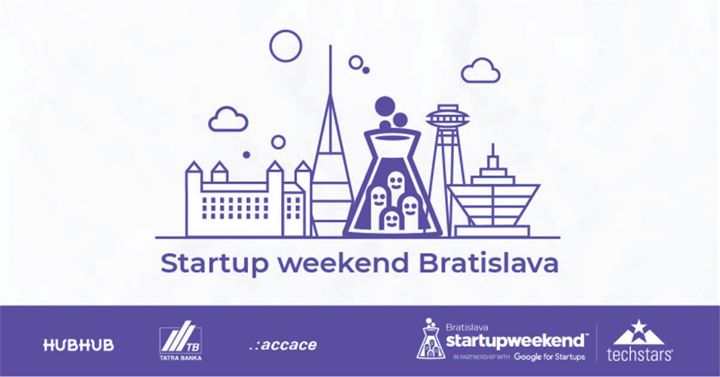 Do you have an idea you'd like to pursue or a problem you'd like to solve but don't know where or how to start?
Startup Weekend is a 54-hour event where developers, designers, and business enthusiasts come together to form teams, validate their ideas, build prototypes, and launch startups, all in one weekend.
What do you need to bring and how does it work?
Lots of energy! You'll pitch your own idea or listen to others, then vote on the most interesting ideas and form teams with diverse skill sets. You can come with friends, but you'll get the full experience if you participate in separate teams. Remember, it's all about the team.
Your idea should be something you have not previously worked on. The idea you pitch and the problem you set out to solve can span social, educational, financial, environmental, or other issues. Over the course of the weekend you'll be challenged to create a prototype of your MVP, or minimum viable product, that fits the needs of your target customer. You'll get feedback, iterate, and likely pivot your approach entirely!
Important: You cannot have worked previously on your idea.
What does your ticket include?
• access to great tools for your startup
• advice and feedback from experienced mentors
• a global network of entrepreneurs
• a gift bag full of items from our partners
• seven nutritious meals and yummy snacks
• Startup Weekend Bratislava T-shirt
Early bird tickets are available until 13th March, so hurry up!
Zmena programu vyhradená. Uvedené údaje sú len informačné.
Stránka Rýchle.sk nie je organizátorom podujatí.
Obrázky podujatí môžu podliehať autorským právam.