Táto udalosť už prebehla.
Geon Meetup 2019
4. júna 2019 @ 18:00

-

19:00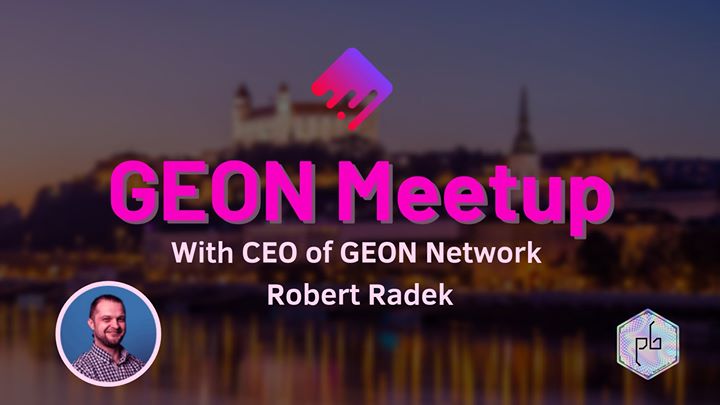 Geon – is one of the fastest growing Daap with 47k active users monthly. This technology makes places smart, engaging and interactive for the users. It's mix between PokemonGo, Foursquare with Cryptocurrency. Learn more about it and we will reward you for your time and attention. Geon runs on a blockchain but you are interacting with it without private key. Come over to get to know and get to know CEO of Geon Network ✨
Join Geon Network official Telegram channel https://t.me/geon_network
Agenda:
17:45 – Doors open
18:00 – Geon presentation with Robert Radek (CEO of Geon Network)
19:00 – Creating a global co-op with Aragon ( create your own DAO with Luis Cuende CEO of Aragon)
20:00 – Networking with our special guests
Join Progressbar Community on Telegram at https://t.me/coworkprogressbar
🌈🌈🌈
If you like what we are doing at Progressbar, you can support Progressbar community through https://donate.progressbar.sk 💸💸
Check out our webpage for more info at https://cowork.progressbar.sk✨✨
Zmena programu vyhradená. Uvedené údaje sú len informačné.
Stránka Rýchle.sk nie je organizátorom podujatí.
Obrázky podujatí môžu podliehať autorským právam.