Táto udalosť už prebehla.
HackPrague 2021 hackathon
16. októbra 2021 @ 8:30

-

17. októbra 2021 @ 18:30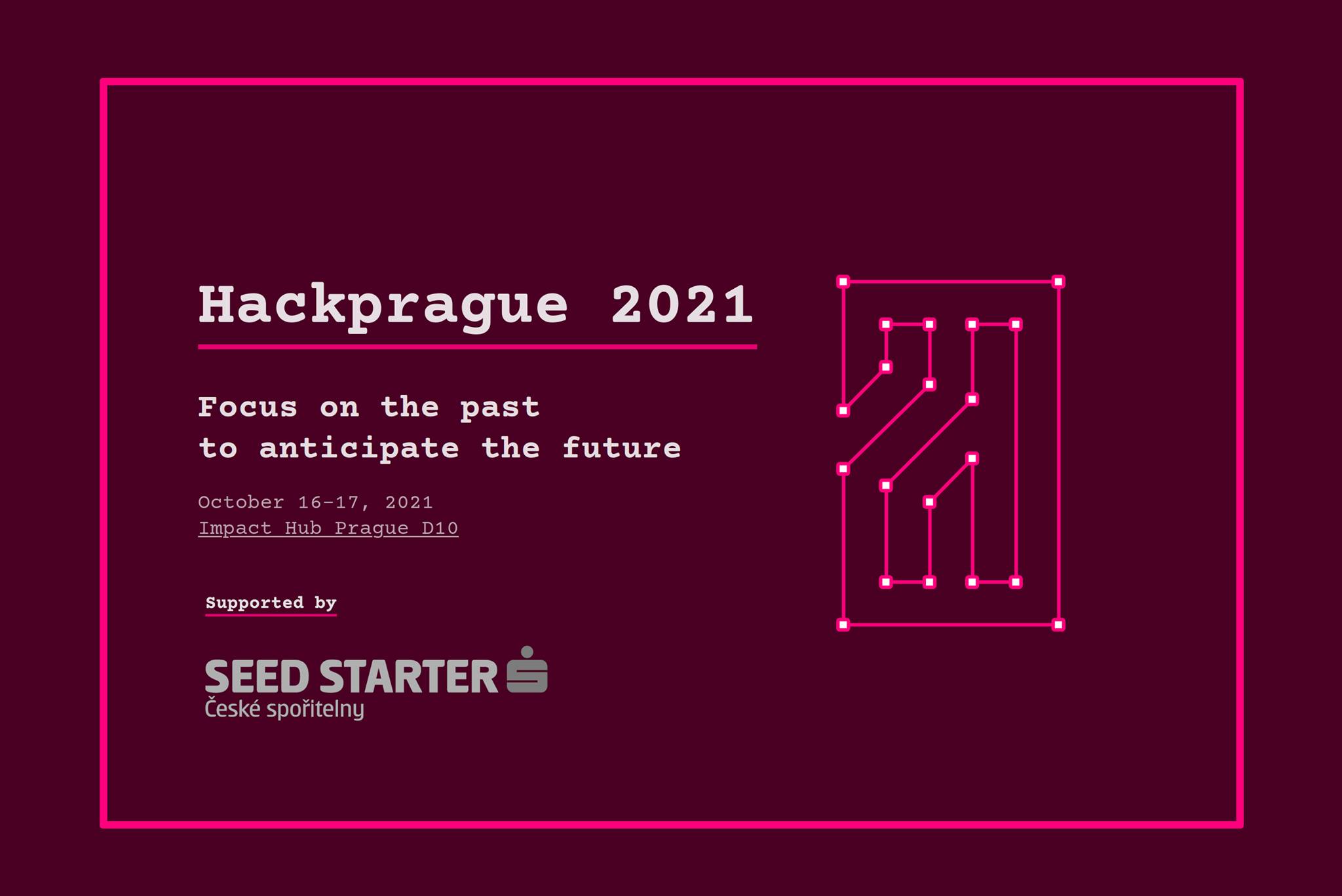 This year HackPrague hackathon will "Focus on the past to anticipate the future" 😎 There is no specific theme this year, but you can expect many interesting challenges from our sponsors and partners 💪
Where: Prague
When: October, 16 – 17, 2021
Check out our website 👉https://hackprague.com/hackathon2021/ for more info
Any questions? Send an email to team@hackprague.com 📧
—————————————————————–
What is a hackathon and why should I participate?
We think of our hackathon as an "invention marathons" where participants have no restraints. Unlike other events, we don't want you to come up with a startup MVP or a solution to a corporate problem. Unleash your creativity and technical skills! ❤️‍🔥
There are several reasons why you should join a hackathon:
✅ free food and snacks for the whole weekend
✅ get to know a lot of new like-minded people and expand your network
✅ extend your skillset and learn a lot of new things while having fun
✅ add it to your CV and present this experience to your potential employer
Learn more in a blogpost from one of our former hackers 🤩
https://medium.com/@tommygamba17/kickstart-your-career-by-attending-a-hackathon-743996a11cf9
Why are we organizing this?
We feel that Prague and the Central European region have a tremendous creative potential that hasn't yet been realized. Our mission is to become a platform for passionate technologists to meet, collaborate, and form relationships that extend well beyond the hackathon.
There is always something extra 🔥
✅ For a weekend of innovation and fun with 150 coolest technologists
✅ Interaction with the top European and American companies
✅ Workshops and talks by experienced professionals
✅ Free food and swag
✅ Prize money
What are the prizes?
🥇 Grand prize: ~50 000 CZK
🥈 2nd place prize: ~30 000 CZK
🥉 3rd place prize: ~10 000 CZK
… and many other sponsored prizes.
Who can come?
HackPrague applications are open to all developers and designers, including students and full-time employees. We will select participants based on their past projects, experience, and enthusiasm. We will aim to admit a diverse pool of people.
Zmena programu vyhradená. Uvedené údaje sú len informačné.
Stránka Rýchle.sk nie je organizátorom podujatí.
Obrázky podujatí môžu podliehať autorským právam.