Táto udalosť už prebehla.
HubHub Developers Clinic with IBM 2021
23. marca 2021 @ 13:00

-

17:00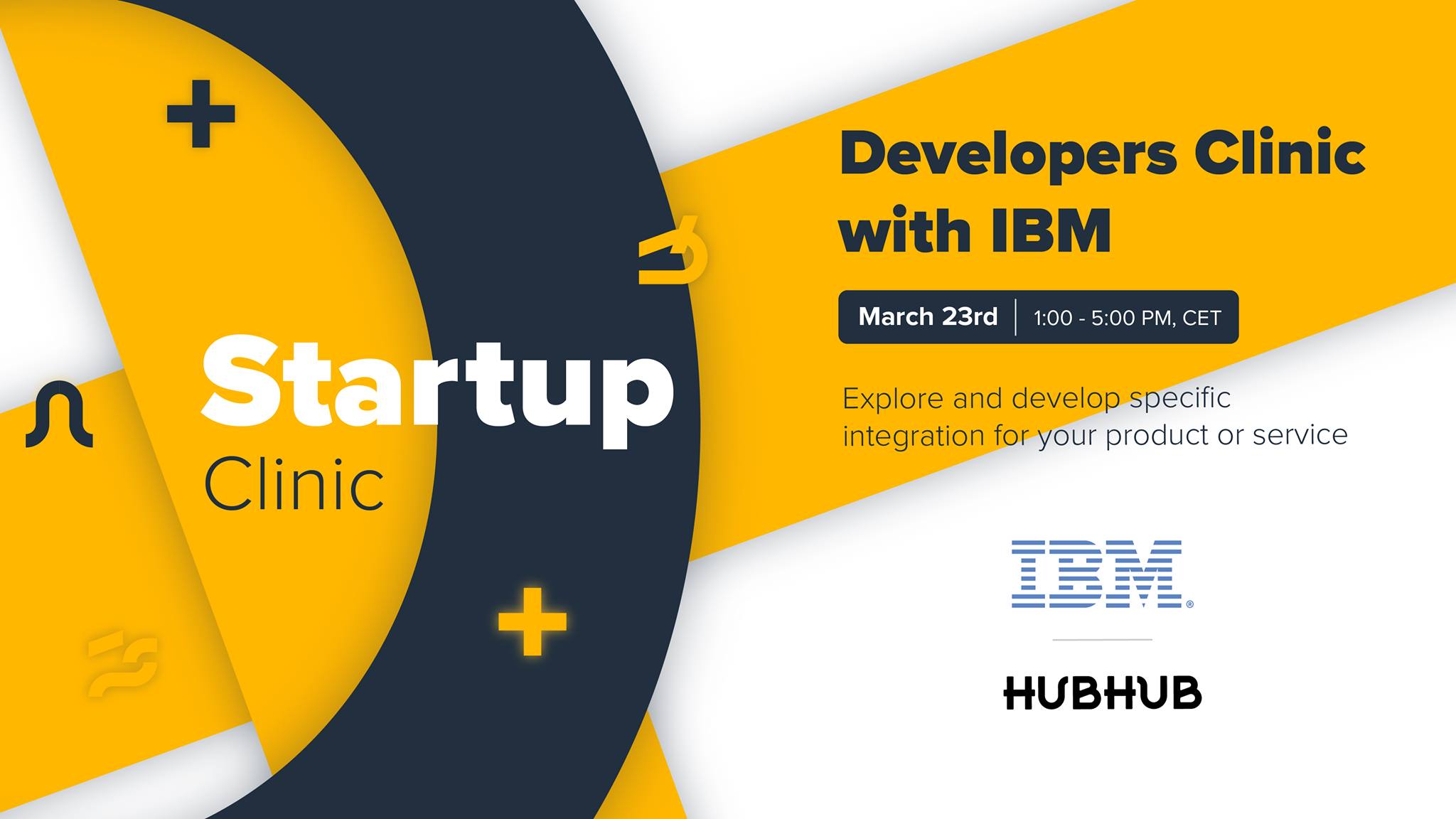 Data is the lifeblood of today's business. Do you deal with large quantity of data? Do you wish to optimize it? Do you need large computation power and would like to decrease the risk and maintenance cost of distributed workloads? Are you keen to decrease the number of queries you receive by building a chatbot?
If you answered yes to any of these questions, or if you are simply interested in exploring any of these topics, then this event is for you.
HubHub and IBM have partnered to deliver a working session to help you develop specific digital integrations and optimization for your product or service.
Register and join one of our three simultaneous sessions:
➡️ DATA OPTIMIZATION AND AI LAYERS
➡️ MODERNIZE AND SCALE UP YOUR APPLICATION WITH HYBRID CLOUD & KUBERNETES
➡️ BUILD YOUR OWN CHATBOT
After an introduction to the different IBM infrastructure, you'll have the chance to join a dedicated online session with a solution architect from IBM that will support you from the comfort of your home or office.
The three simultaneous sessions will cover:
1. DATA OPTIMIZATION AND AI LAYERS
Speaker: Michal Kordyzon
Many enterprises wish to use and exploit artificial intelligence. However AI requires simple, elegant data. In this session you will learn how to optimize your data to integrate an AI layer to your solution or product.
2. MODERNIZE AND SCALE UP YOUR APPLICATION WITH HYBRID CLOUD & KUBERNETES
Speaker: Ferenc Rada
The rise of cloud technologies and the proliferation of open source software have developed in tandem. In this session you'll learn to modernize your application thanks to Kubernetes, an open source container that automates deployment, management and scaling of applications. The Platform-as-a-Service will enable you to address multiple infrastructure- and operations – related tasks so your development team can focus solely on coding and innovation.
3. BUILD YOUR OWN CHATBOT
Speaker: Aco Vidovic
Would you like to streamline your helpdesk or e-commerce platform? Or do you wish to provide 24/7 HR support to your team? Well, join this session to build your own automated chatbot.
The working sessions will be simultaneous, so please let us know which one you are more likely to join when you register. You will need to also log in to IBM cloud (link in the next page) to be able to build on it during the session.
This session is thought with you in mind. There will be activities dedicated to expert developers and also easy to understand steps if you are trying to build for the first time.
Zmena programu vyhradená. Uvedené údaje sú len informačné.
Stránka Rýchle.sk nie je organizátorom podujatí.
Obrázky podujatí môžu podliehať autorským právam.