Táto udalosť už prebehla.
Kiwi.com Python Weekend Košice 2020
21. augusta 2020 @ 9:00

-

22. augusta 2020 @ 19:00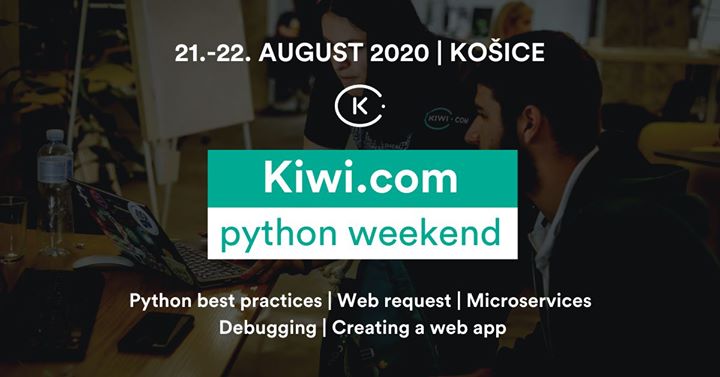 An interactive Python weekend led by top Kiwi.com developers, for mid and senior Python developers — you can attend for free!
WHAT WILL YOU EXPERIENCE?
➡️ Python best practices
➡️ Web requests
➡️ Microservices
➡️ Debugging
➡️ Creating a web app
WHEN?
21-22 August 2020
ENTRY TASK
In order to attend, you will have to complete an entrance task and be selected. It's a simple challenge that can be solved in many different ways, but the solution must be written in Python.
!Your deadline is 13 August 2020!
We recommend sending your solution as soon as possible, the best ones will be accepted as soon as we find them.
Please note that the evaluation of your task may take a few days.
The capacity of the course is 20 people. The participants will be selected based on their solution to the entrance task and we provide more details about the agenda and venue directly to them.
More at pythonweekend.kiwi.com
Zmena programu vyhradená. Uvedené údaje sú len informačné.
Stránka Rýchle.sk nie je organizátorom podujatí.
Obrázky podujatí môžu podliehať autorským právam.