Táto udalosť už prebehla.
Research & Design: a different perspective
3. decembra 2019 @ 18:30

-

21:00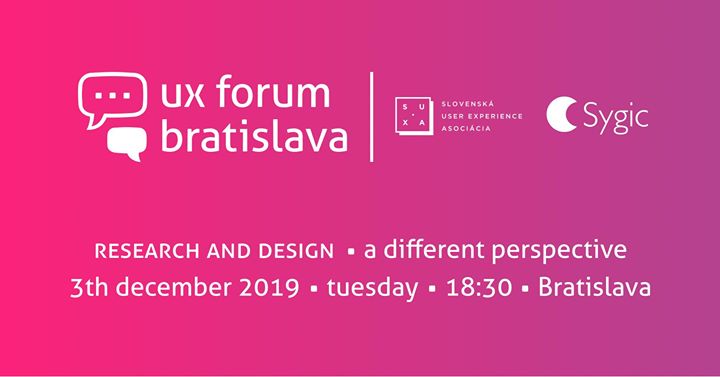 Sherlock Holmes, Hercule Poirot, Columbo – names we know, detectives we love. But did you know every UX researcher is actually a detective just like these famous ones? Zsuzsa Kovács will tell you what UX research entails using examples of your favourite detectives.
Researchers and designers usually work together. Since we are comparing researchers with detectives, why not let Gábor Hoffer compare designers to their counterparts – alchemists – a men of science. In times when world dismissed reason as unwanted witchcraft, alchemists had to find a way to mask their deep knowledge and understanding of reality as something else. Although, doesn't that sound familiar even nowadays?
Join us for this special winter edition with two awesome conference speakers from abroad. We will hold the event in English language. Whether you are a newbie in this topic or an expert, do not miss out on these two fascinating talks.
Zmena programu vyhradená. Uvedené údaje sú len informačné.
Stránka Rýchle.sk nie je organizátorom podujatí.
Obrázky podujatí môžu podliehať autorským právam.